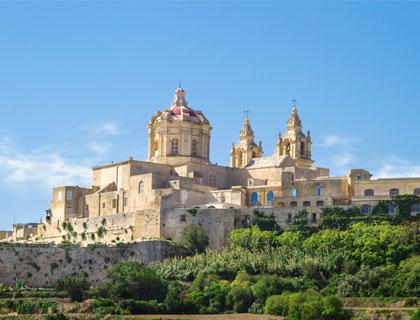 Enjoy a half day tour to the old capital of Mdina.

You will first enjoy a walk in the 'silent city', where you'll visit the cathedral and the imposing bastions. Take the chance to admire the panoramic view of most of the island from this high vantage point.

Later, you'll head to Dingli Cliffs and make a stop at the Botanic Gardens of San Anton before departing back to your hotel.

Please note: Occasionally actual days of operation are subject to change. If this is the case we will endeavour to book a day as close as possible to your original preferred day. Should this not be acceptable a full refund will be made.
Now booking up to 01 May 2017