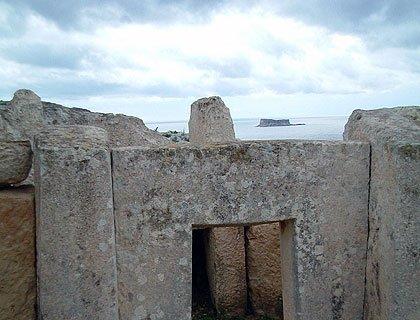 Enjoy a visit back in time to the prehistoric temples of Hagar Qim in the south of Malta.

The tour begins by bringing old and new Malta together with a visit to an ancient quarry known as the Limestone Heritage.

Next, you'll visit the elaborate temples of Hagar Qim, Malta's foremost prehistoric site, which was first excavated in 1839. The temples stand on a hilltop where one can admire the breathtaking views of the sea and the islet of Filfla.

Leaving Hagar Qim, you'll head to Wied iz-Zurrieq where there is the option, weather permitting, of a boat trip to the Blue Grotto (not included) renowned for its azure waters. After lunch you'll travel through picturesque countryside to the idyllic fishing village of Marsaxlokk.

Here you can admire the luzzus (fishing boats) painted in traditional colours which line the waterfront of this serene bay, once the site of landings by both Turkish and French troops during Malta's heroic past.

Enjoy free time to browse around the daily village market before the last stop of the day, a guided tour of the ancient Ghar Dalam cave, used as one of the first dwellings on the islands.

Please note: Occasionally actual days of operation are subject to change. If this is the case we will endeavour to book a day as close as possible to your original preferred day. Should this not be acceptable a full refund will be made.
Now booking up to 01 May 2017